Standard Antenna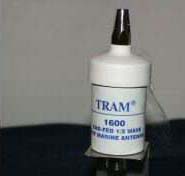 The AlertEagle® and WeatherEagle® units must receive a clear signal from the National Weather Service (NWS) in order to provide good performance. NWS transmitters are specified to cover about a 40 mile radius. The actual distance of good reception, which is essential for good SAME/EAS decoding, will vary, depending on many factors, including terrain obstructions (like mountains) and local RF noise. The effective receive distance will also vary with weather conditions (like tropospheric ducting).
We have successfully used a rugged Marine-grade easy-to-install VHF antenna. The antenna has an SO-239 female receptacle, a steel antenna element, an L-mounting bracket, and 10' of 50 ohm, pre-terminated (PL-259) high quality RF cable.
Lightning surge protector and HIgh Quality RF Coaxial Cable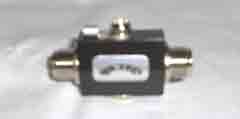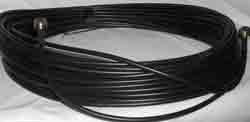 Key elements to receiving good signals from the NWS transmitters are (1) a good quality antenna, placed as high as possible, (2) a lightning surge arrestor to limit lightning strikes from destroying the receiver, and (3) high quality coaxial antenna cable to bring the signal from the antenna to the receiver.
We sell the RF Tec RTM-LSP3-357-230 lightning surge protector. MAKE SURE THIS DEVICE IS WELL GROUNDED!
High Quality Coaxial Cable
We sell high quality, low-loss coaxial cable HPF240, which is similar to LMR-240, with the following specs:
1) .059 center conductor with micro-cell foam dielectric & type IIIA non-contaminating jacket;
2) Nominal impedance 50 Ohms, velocity of propagation 84%, outer diameter .240";
3) 100% Aluminum Mylar & 95% tinned copper braid; and,
4) Cables which are professionally terminated with PL-259 connectors for plug-and-play installation.
Long Distance Directional Antenna


Many clients have found the need to upgrade to a directional (Yagi) antenna and, in some cases, two directional antennas (pointed to different transmitters) with a splitter.
The following antennas and splitter have worked well in the field:
158-166 MHz 7.1 dB Yagi Cushcraft CorporationPLC-1586
150-174 9.2dB VHF Yagi PCTEL Maxrad MYA1505K
Telewave, Inc. PS1502/N 132-174 Receive N Female