FireDaemon Pro is a systems utility for Microsoft Windows.

FireDaemon Pro allows you to run Thunder Eagle® software, such as FipsSender, as a service as opposed to as a normal application.

A service is harder to turn off by accident and comes to life as soon as your computer reboots.

FireDaemon Pro will increase the reliability of your Thunder Eagle® system and only costs $49.

Click on HERE to purchase and download FireDaemon Pro.


FireDaemon Pro ordering notes:

A CD is not required, but may be useful.

Integration Services are NOT required.

Enter your contact information in the Delivery Address area of the order form.

Select your payment options.

Download the software to a location on your computer that you can find!
Once FireDaemon Pro is installed on your computer, add the FipsSender .exe program as a new service AFTER removing the FipsSender short cut from the Windows Program Start Up directory!

Set the FireDaemon Pro to restart the program after 5 seconds
(5000 milliseconds).

Test FireDaemon Pro by exiting out of FipsSender and waiting 5 seconds. FipsSender should automatically restart.


Then test the system by completely rebooting your computer and making sure that FipsSender automatically restarts and the comm port automatically opens.


WE110 Receiver -
AE120 SAME-EAS Decoder


WE105 Receiver -
AE400 SAME-EAS Decoder
Translates Alerts to Text


MRI-100 MultiRadio Interface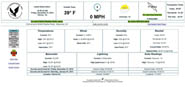 FipsServer Custom Weather Website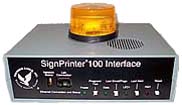 SP100 SignPrinter Interface


One Line LED Signboard