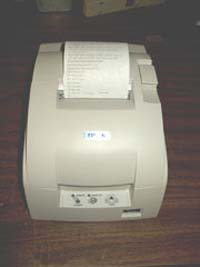 The dot matrix printer we include in our Thunder Eagle® Alert System package is built for the heavy-duty printing of merchant credit card receipts. It is reliable, has along life and uses inexpensive paper. The printer receives data from the AlertEagle®400 decoder.
Features of Our Dot Matrix Printer
Built in self-test features.
Manual paper feed button.
Automatic and easy paper reloading.