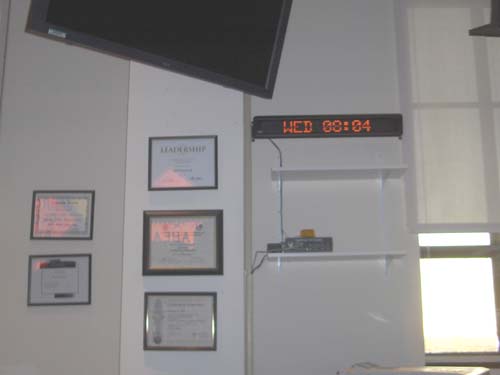 The AlertEagle®400 sends both user-created and automatic alert messages to the LED signboards across a LAN/WAN from the FipsSender™ software through the SignPrinter® interface.

When an alert is issued, the normal messages are put on 'stand by' and the alert message displays. After an alert is issued, someone at the remote site or from 'central' can send a reset command so the normal messages reappear or the FipsSender™ can automatically reset the signboard, based on the duration time set in the alert message (usually 15 minutes to 6 hours).


Features of the One Line LED Signboard


The LED sign is approximately 3" tall and 26" long.
The sign contains 26 font and color combinations and many sophisticated graphics and special effects, including a 'beep' feature.
Each LED signboard can hold up to 26 messages, containing text and graphics. Each message can include up to 475 characters.
Using the FipsSender™ software, you can address each LED signboard individually and/or in groups.
The LED signboard has a clock and a calendar, which are remotely set from the FipsSender™ software, based on the network clock.

The LED signboard instruction manual and software are located in the Customer Login area.












WE110 Receiver -
AE120 SAME-EAS Decoder


WE105 Receiver -
AE400 SAME-EAS Decoder
Translates Alerts to Text


MRI-100 MultiRadio Interface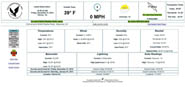 FipsServer Custom Weather Website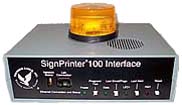 SP100 SignPrinter Interface


One Line LED Signboard