Some of our Emergency Management Customers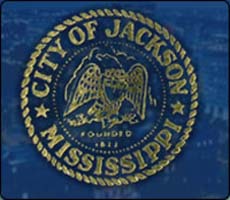 Fairfax County, VA - Office of Emergency Management and County School System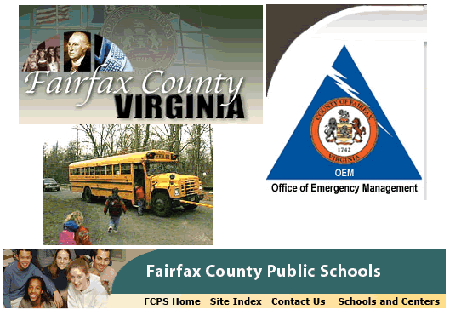 Fairfax County, Virginia, (population over 1 million), located about 12 miles northwest of Washington, D.C., installed a Weather Eagle System in its Emergency Operations Center in 2002 The system automatically places weather and emergency alerts on the county's state-of-the-art extensive trunked radio system. Weather-talk groups were created to receive real time alerts in the field, as well as have access to live weather 24/7/365). This has proven useful for field trips and sporting events for the schools 1,675 school buses which transport 110,000 students each day who now have access to these weather alerts and reports at any time. The world renowned Fairfax County Fire and Rescue department uses the Weather Eagle alert system through their trunked radio system every day and in particular when deciding on whether to raise a tower ladder and in deciding how to conduct rescue operations.
U.S. Department of Homeland Security - FEMA





Field personnel from the Federal Emergency Management Agency (FEMA) and the U.S. Department of Health and Human Services regularly use Weather Eagle radios when they are deployed to disaster areas. The Weather Eagle radios automatically find the best local weather channel and record the most recent alert for playback. Thunder Eagle radios can be operated on batteries from tents or other field facilities and will easily interface into FEMA's other systems.
Williamsburg, James City County, VA



In 1995, the first Weather Eagle200 (WE200) interface radio was installed in the City of Williamsburg fire headquarters. The WE200 successfully received weather alerts from the NWS transmitter in Norfolk, Virginia, 50 miles to the south, and automatically relayed the weather alerts to the fire department's local fire ground channel. Weather Eagle units have been used for years by surrounding James City County and their school system. Led signboards are located in every school, police station, fire station, EOC, library and recreation center.


WE110 Receiver -
AE120 SAME-EAS Decoder


WE105 Receiver -
AE400 SAME-EAS Decoder
Translates Alerts to Text


MRI-100 MultiRadio Interface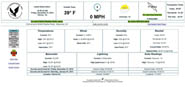 FipsServer Custom Weather Website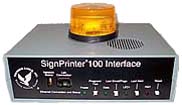 SP100 SignPrinter Interface


One Line LED Signboard