FipsServer®, the next generation of Thunder Eagle's legendary weather information systems, combines local, regional and national weather information into a customer-configurable website and alerting system that includes:
FipsServer Brochures
Brochures with additional information about FipsServer are available at the following links:
Each FipsServer® website can be customized with the client's logo as well as important locally important information such as tide, flood guages and local cameras. The FipsServer websites are created, maintained and hosted by Thunder Eagle for easy deployment. The strength of remote hosting was proven during and after Hurricane Sandy where the local sensors lost power and comminucations, but the site was up with other critical sources of weather forecasts and alerts, which proved critical to response and recovery operations.
FipsServer Site Links
Click on this link to experience FipsServer in action throughout the United States. Many more locations are coming on line. FipsServer Client Sites
Situational Awareness - Before, During and After an event.
| | |
| --- | --- |
| | The NWS sponsors an important severe weather preparedness program called StormReady Thunder Eagle's FipsServer system supports Daytona International Speedway's StormReady Certification for automated multiple sources of weather alerts, including a link into ReadyAlert which automatically forwards NWS FipsServer severe weather alerts to 1000's of Daytona fans. FipsServer provided critical information to support the safe evacuatation of 150,000 fans at the 2014 Daytona 500. |
Supporting NWS NWR Operations
| | |
| --- | --- |
| | The FipsServer system helps the NWS provide reliable weather alerts to the entire community. Many forecast offices cannot monitor their remote NOAA Weather Radio transmissions. FipsServer lets the NWS listen to their real time streaming audio, as well as receive automatic email confirmation EAS/SAME alerts. Through this system, NWR technical issues are often detected and corrected before they become major problems. Thunder Eagle is proud to support critical NWS operations. |
Automatically Created Hourly Weather Graphs and Archives

The FipsServer's unerlying usefulness is its automatically created hourly weather graphs and daily archives. This information has proven critically useful to a broad range of users including emergency managers and first responders, sports fans and particpants, and students of emergency management, metereology and earth science at all educational levels.Daytona's Wx Archives
Many clients place a link on their main website to their FipsServer website to provide weather information to their entire community. Beaufort, SC (scroll down to weather link)
TxWx Professional Weather System
A Texas Weather Instruments professional-grade weather station, with sensors for rain, wind, temperature, humidity, solar intensity and lightning detection provides you with up-to-date information from your location, automatically updated and displayed on the website.

NOAA Weather Radio EAS/SAME Alerts
Alerts received from NOAA Weather Radio by either a Weather Eagle 110 / Alert Eagle 120 Receiver/Decoder, or a Weather Eagle 105 / Alert Eagle 400 Receiver/Decoder are displayed on the website in a grid. The alerts are color-coded by type - red for warnings, yellow for watches and green for tests. The remaining time on these alerts is automatically counted down to expiration. Ten minutes after expiration they are removed from the grid.

The full text description of the alert for any user-selected location in the United States is found in the National Weather Service Digital Warnings Database. These alerts are also displayed in a grid, color coded for type and severity of the warning and are removed from the grid after their expiration. Advisories and statements, which are not tone-alerted on NOAA Weather Radio appear in this grid.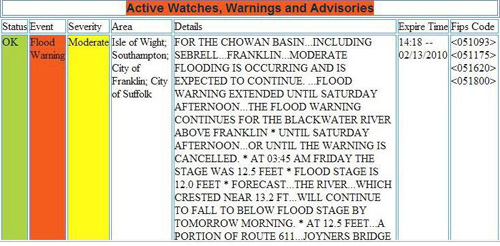 Unmuted NOAA weather radio audio is turned into Voice-Over-IP (VOIP) and is streamed through the internet.

NWS Digital and Graphical Forecasts
The National Forecast Map is displayed on the website.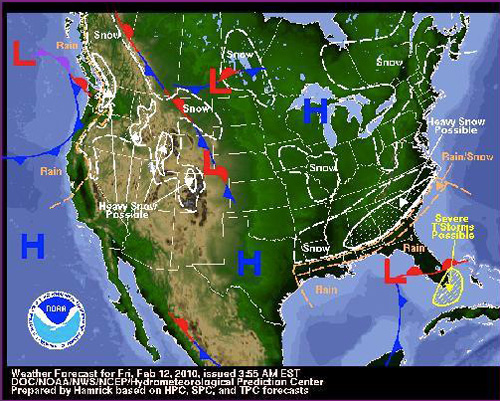 The latest local forecast is available at any time.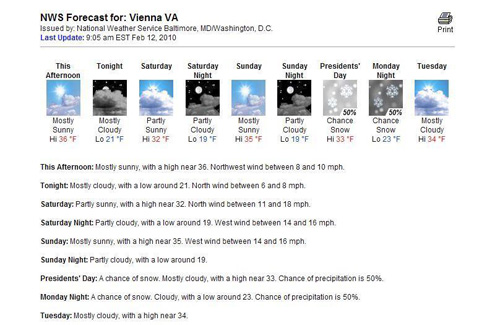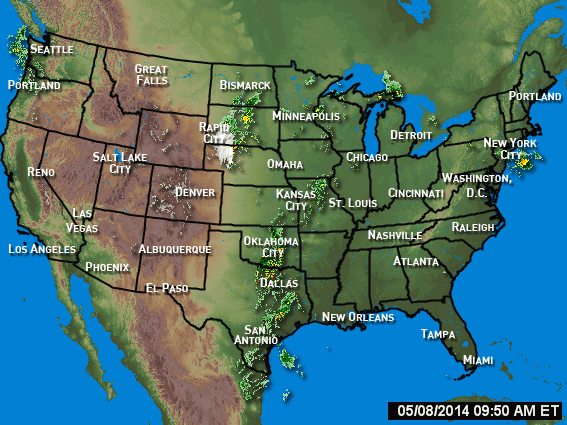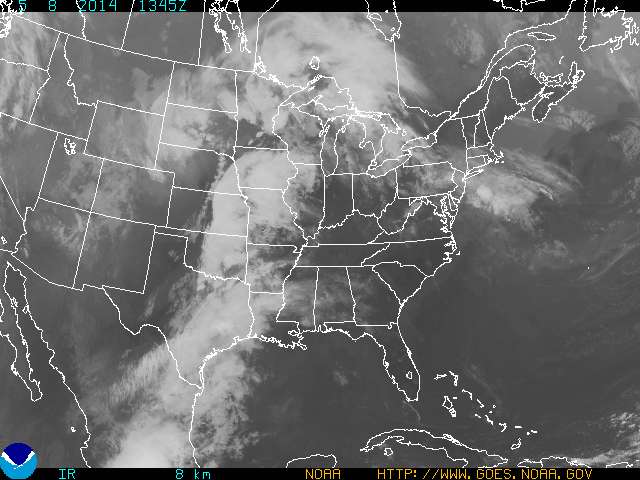 Custom-built Local Radar Display
A stream of the previous thirty minutes radar images will loop on the screen. The radar images are overlaid with current warnings and lightning.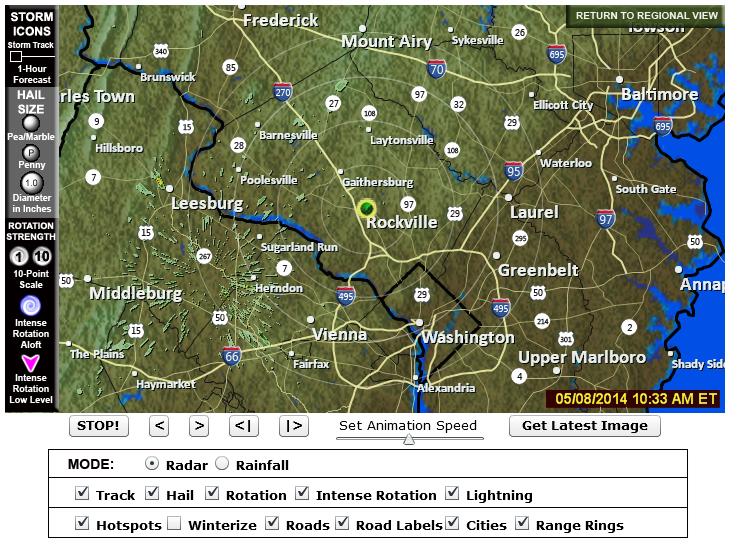 FipsServer automatically sends email and/or SMS text messages to key personnel. These emails can be auto forwarded to your existing email groups.

Local Emergency Messages and Information
Locally important links, such as IFLOWS flood stage data and School closings, etc. can be added as tabs or links on your website. The website can also be customized with tabs for local messages, photos, and school closing data.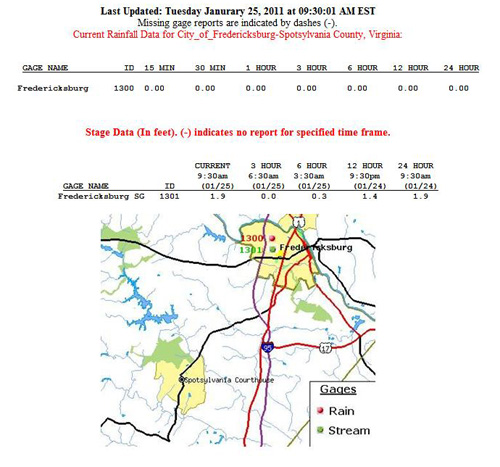 Ethernet-enabled printing of SAME/EAS Alerts
Rugged ethernet-enabled printers can provide hard-copy log of all watches, warnings and alerts received from NOAA Weather Radio.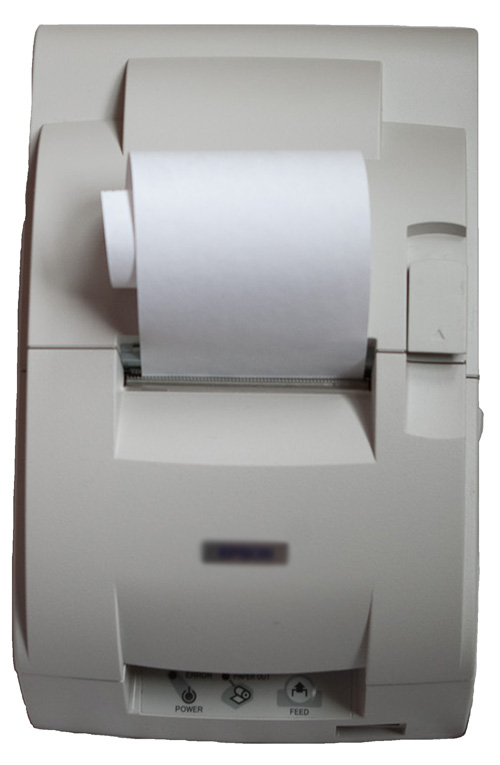 Live View from Security Camera
Adding a live view from a security camera provides superb situational awareness, especially in EOCs with no windows. Images from your security cameras can usually be used.