Thunder Eagle® designs and manufactures state-of-the-art weather radio and communications systems to receive weather alerts and live weather information from the National Weather Service's nationwide NOAA Weather Radio System.

Our reliable and easy to use systems receive critical alert messages and deliver them by radio, website, led sign board, printer, email, pager and Internet. Our systems are designed to grow with the future of communications technology.

Since 1993, Weather Eagle systems have been in operation throughout the United States 24/7/365 at national, state and local government Emergency Operations Centers, factories, hospitals, fire and rescue units, school systems, commercial broadcast operations, nuclear power plants, and major corporations.



MasterCard, Visa, Discover and American Express cards are accepted.
Note: As of 09/21/2021 our telephone number: 1-888-553-2928 has been changed to 703-242-0122.
Copyright © 2008-2014 Thunder Eagle Inc. All rights reserved worldwide.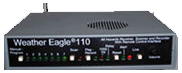 WE110 – Stand-alone Receiver

WE110R-Rack Mount


WE110 Receiver -
AE120 SAME-EAS Decoder


WE105 Receiver -
AE400 SAME-EAS Decoder
Translates Alerts to Text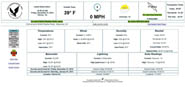 FipsServer Custom Weather Website


MRI-100 MultiRadio Interface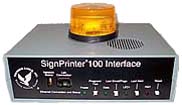 SP100 SignPrinter Interface


One Line LED Signboard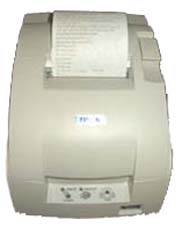 Rugged Printer